First off I would like to say this movie was hella great. 10X better than The Kissing Booth, which truthfully I have watched twice now, but both times neither because I actually wanted to. First off the Kissing Booth was suuuper cheesy to the point where it's unwatchable, while it does have some cute-ish (still cringe-worthy moments) To All The Boys I Loved Before, shows us how a freaking teen rom-com should be done! Like, please!
I freaking loved seeing all the relationships come together on screen. Of course Lara Jean and Peter K, but I really enjoyed watching Lara Jeans adorable family.
Also her room. It's gorgeous and perfect. I am jealous.
Also PeTeR! He is gorgeous and perfect. I am jealous.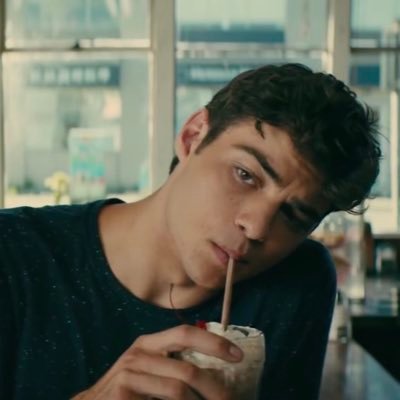 Also THE END!! I think we can all agree a sequel will be coming after how many people (even people who didn't read the books, just Netflix addicts, and sad teenage girls (like me) loved the movie! I am soooo looking forward to it! EEEkkkk! This is literally a squeal-worthy moment. If it was not 11:30 at night I would be squealing. Spoiler Alert: Even though I love Lara Jean and Peter in the second book I was totally rooting for John! I mean, I'm one of those people who's like to any girl as soon as a guy starts mistreating her: DUMP HIM HONEY THAT IS THE REAL TEA!
Also representation! There are so few Asian Americans in movies, it's awesome to see! Now little girls who look like Lara Jean will be like damn, I can be a movie star too!
The one thing I'm sad about though is that those books always had a place in my heart and are one of my favourite book series! I want to and also not want to share them with the world… ya know? It just makes it feel less special when everyone and their grandma will have watched it. Damn you Netflix. *also I love you and please produce a sequel in the next month so I can watch it as soon as possible k thannkkks byyyeee*